Special 1 Day VoIP Sale!
Sign up for VoIP service today before 11:59 PM EST and pay only $189 a year with one year free! Thats only $7.87 a month for 2 years of unlimited calling! With 2 unlimited phone lines, free International calls* and 40 plus calling features this is one offer you don't want to miss!
OFFER GUARANTEED UNTIL: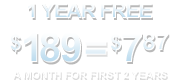 Sign Up Now
1 Free Year

NO Equipment Fees
Over 40 Calling Features
FREE International Calls to 60 Countries*
Internet Phone Service Around The World!
Upgrade to VT World for $8.95 and call the U.S. and more than 60 countries for free.
Australia
China
France
Germany
India
Italy
Japan
Mexico
Puerto Rico
Spain
U. Kingdom
View Plans & Pricing

ViaTalk offers over 40 unique calling features included with each plan. ViaTalk is re-writing the rules for VoIP service flexibility and ease of use.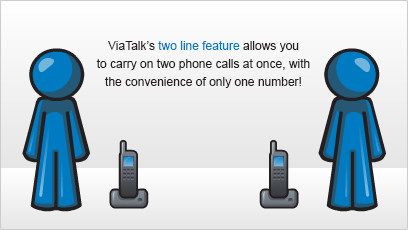 Control your internet phone service with access to voicemail, features, settings, billing and much more!

Get VT Points for referring people to your VoIP Provider! Then redeem your points for VoIP phone service! It's easy!